Agriculture, Sustainability
December 01, 2021
Paddle It Forward
Mississippi River expedition highlights an opportunity to pay it forward for conservation.
At age 69, Hank Kohler set out on a summer-long journey to paddle the length of the Mississippi River as a way to support conservation efforts. He sang classic songs such as Ol' Man River as he floated the river by day, and slept on sandbars at night.
Hank Kohler had been building up a debt over his 69 years of age, and he simply wanted to pay it back. But how do you compensate a clear-running stream, or square your account with a source of fresh, clean water?
You can't pay it back, Kohler decided, but you can pay it forward. Or, in this case, paddle it forward, as this Ames, Iowa, adventurer devoted his summer of 2021 to living the Huck Finn life, floating the Mississippi by day, sleeping on sandbars at night, eating catfish dinners caught fresh out of Old Man River.
"Water has taken me amazing places and provided me with great memories," Hank says. "I wanted to give back, to do something that would make a lasting impact on these places. I don't have the knowledge to get that job done, but I can raise awareness and money to help those who do have the right skills."
Kohler spent more than a year planning the expedition, eventually named one4water—one man, one canoe, one big river. He soon had a partner and a plan.
The partner: the National Mississippi River Museum and Aquarium. The plan: to raise money and awareness for the museum's program called Take CAARE (Conservation Action through Advocacy, Research, and Engagement). This outreach is based on the belief that water quality starts on the land; it also helps establish the conservation ethos in young people through projects that help boost populations of threatened fish, wildlife, and fresh-water mussels.
Following raindrops. This is not Kohler's first foray into the wild. In May 1979, he teamed up with his younger brother, Keith, and two of their friends, Dennis Weidemann and Rich Wiebke, and set out from Minnesota's East Leaf Lake on a canoe voyage, following raindrops that flow north into the Red River watershed. The nearly 1,400-mile journey took the young Iowans, all in their 20s, north to Hudson Bay. Weidemann later detailed the experience in his book called This Water Goes North.
On June 3, 2021—42 years after following raindrops north—Kohler pushed off from the same East Leaf Lake boat ramp to begin his one4water expedition, following raindrops south on their 2,100-mile journey to the Gulf of Mexico.
"If you put those trips together, you've got almost 3,500 miles of paddling," he points out. "I'm not sure how many people have made trips in both directions from near the headwaters of the Mississippi, but I am willing to bet that the number is pretty small. I might be the only one."
Kohler traversed some of the Mississippi miles solo in the stern of his canoe, but throughout most of the trip, he was accompanied in the bow. He rotated through a series of paddling partners—Don Smalley, Jared McGovern, and Cale Doyle; his son, Andy Kohler; as well as Josh Hayes, Ryan Johnsen, Dave Fravel, and Jim Edgmond—who provided additional propulsion.
Old Man River. In reading Kohler's journal—he posted nearly 14,000 words during his 64-day journey, providing updates for 1,400 followers of his one4water Facebook page—it is clear that he soon realized the power of the mighty Mississippi. The importance of the Mississippi River watershed cannot be overstated. The river and its tributaries drain 40% of the U.S., including nearly all of the Corn Belt; that's a total of 1.2 million square miles, which includes all or part of 32 states and two Canadian provinces, making it the fourth-largest watershed in the world. Farms in this watershed produce 92% of all U.S. agricultural exports; 60% of the nation's grain exports are shipped from ports on the river.
The U.S. Army Corps of Engineers maintains a 9-foot-deep shipping channel from Baton Rouge, La., to Minneapolis; from Baton Rouge to Head of Passes, the point at which the river joins the Gulf of Mexico, the depth is maintained at 45 feet to accommodate ocean-going traffic.
All that commercial traffic can be intimidating to a paddling party in a 17-foot canoe, sharing the water and jockeying through the lock-and-dam system of the Upper Mississippi alongside barge traffic. "On the Upper Mississippi, the biggest group of barges we would encounter would be three across and four long," Kohler recounts. "On the lower river, where there are no locks, we saw one tow pushing six across and seven long—42 barges at a time."
Yielding to the big traffic was an expected hurdle; but another issue soon caused challenges. "We're hoping to preserve the river for future generations, but pleasure boaters of the present are making that difficult," wrote a frustrated Kohler. "On weekends, we dodge boats and bounce in big wakes for hours on end. It seems as if the bigger the boat, the more likely they are to act as if our canoe shouldn't be there." There were other challenges—headwinds, strong thunderstorms, and a bout of illness that caused Kohler (a cancer survivor, by the way) to miss a few days on the river.
But the expedition moved past those negatives to enjoy spectacular sunsets, bountiful wildlife, and a sense that the mission was gaining traction. "People we met along the way were unbelievable," Kohler says. "We were always meeting the right people at the right time."
Between the Facebook popularity and the news coverage along the way—newspaper stories, TV reports, and even a podcast or two—Kohler's desire to pay it forward began to catch on. The mayor of Osceola, Ark., met the boat as it pulled up for the night. Other folks heard the one4water story and provided water, or ice, or food—refusing payment, often paying it forward with a cash donation as well.
Kohler finished the trip on the Atchafalaya River, which parallels the Mississippi, in order to avoid the heavy commercial traffic. By the time he had loaded up the canoe at Morgan City, La., donations had passed the $30,000 mark. Donations are still being accepted; the website rivermuseum.com/ one4water provides details about giving.
Kurt Strand is chief executive for the river museum. It is a Smithsonian affiliate located in northeast Iowa on a 14-acre campus at the port of Dubuque.
"We hope that the young people who visit us get a spark that encourages them to engage in protecting our water resources," he says. "Hank's passion about water is clear, and he has helped to connect us with people that might not have crossed our path without his efforts."
Kohler passed many hours on the river by singing his favorite tunes, including Ol' Man River. Paddling partner Jim Edgmond pointed out that this created problems for the alligators they encountered in the lower regions of the river. "They have short arms," he quipped. "They can't cover their ears."
On a more serious note, Kohler often shared the Alan Parsons Project song called Day After Day (The Show Must Go On) with his visitors to the river. It's a lament about those who find themselves caught up in daily life, or frozen by fear of failure, thus never chasing their childhood dreams.
"Don't get caught up in how much there is to do," Kohler says. "Do what you can. Do it today, while you can help future generations." ‡
Read More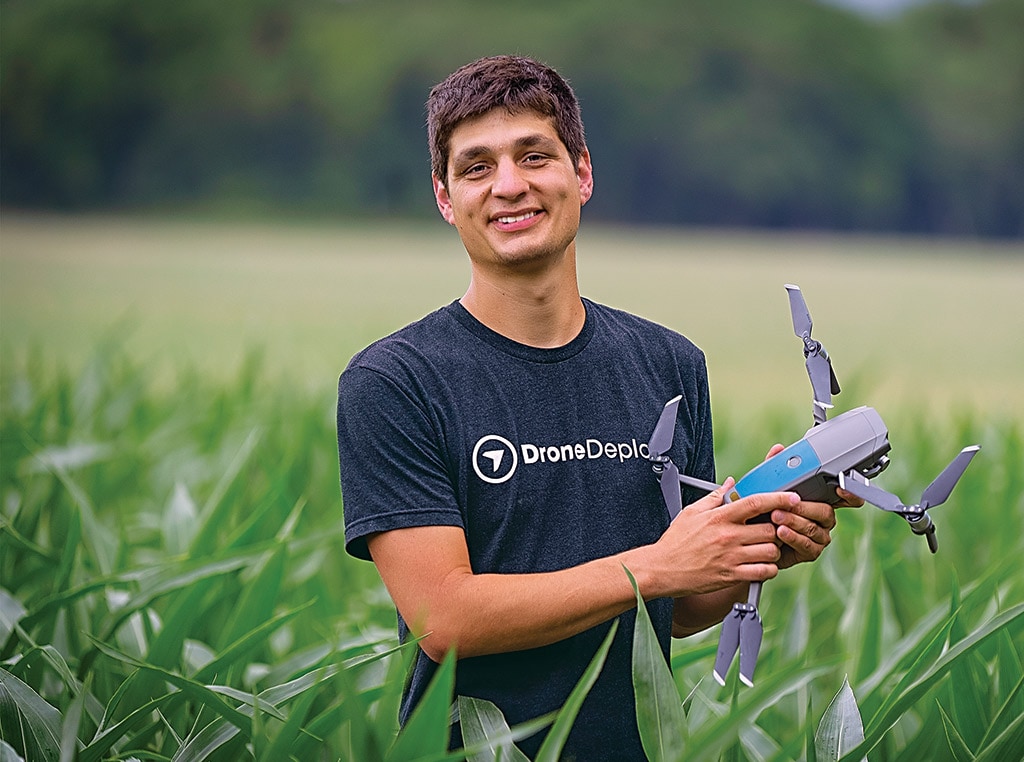 AGRICULTURE, EDUCATION
Technical Skills
Why Gen Z may find a dream job in agriculture.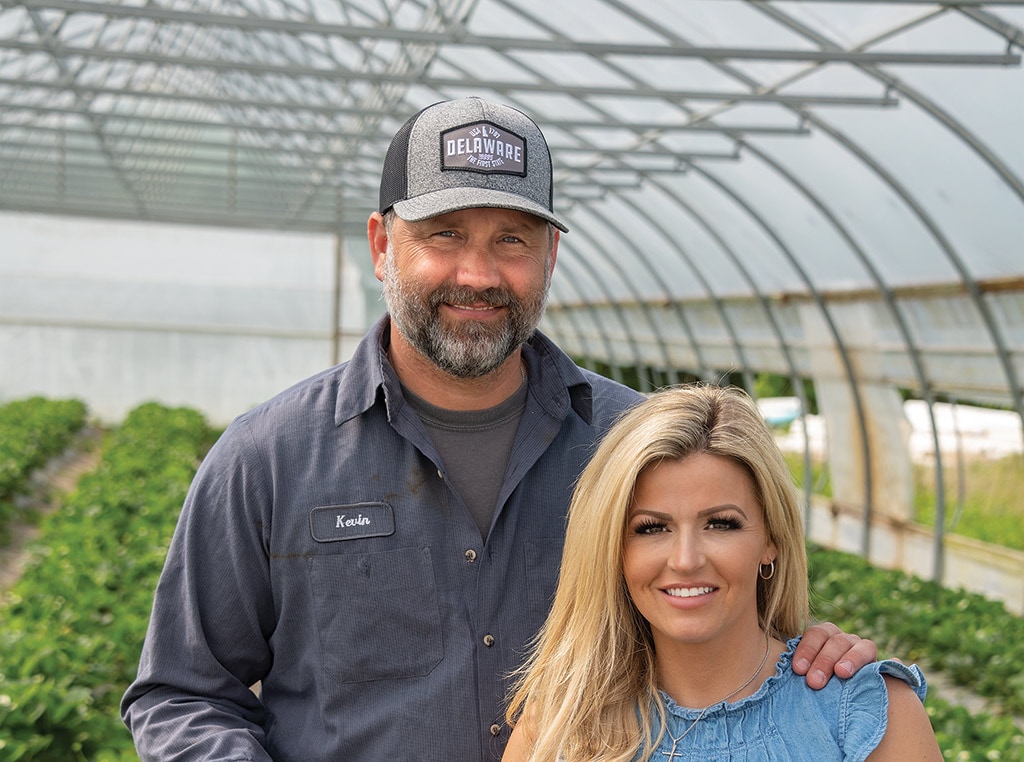 AGRICULTURE, SPECIALTY/NICHE
Frozen Farmer
A farm entrepreneur home run.