Agriculture, Education
December 01, 2021
High Growing Hemp
Taming the wild west of industrial hemp with vertical farming.
Most farmers like to do things their own way. And many would say that is one of the best perks of having their own farm.
Kevin Ortenblad takes it to another level.
"I've never wanted to do something somebody else was doing," he says. "That's why, years ago, we shipped containers of soybeans to Japan and our wheat went to New York bakeries." In 2019, this mindset brought him to start breeding industrial hemp seed inside his pole shed near New London, Minn.
Ortenblad grew sugar beets, soybeans, and wheat for more than 30 years before selling the farm to focus on ministry. He and his wife, Julie, built a retreat center in Colorado, then came back to west central Minnesota a few years ago to be closer to family.
"I'm too old to work for someone else and too young to retire," he says, now in his 60s. They found a country home with acreage and outbuildings he could work with. That's when he found vertical farming.
"I saw an ad in the paper (for aeroponic lettuce) and thought 'I could do that.'" Ortenblad says he immediately thought he could turn their pole shed's main bay into an indoor growing facility.
The sky is the limit. With his family's help, he effectively turned the 3,000 square foot area into 180 acres capable of producing lettuce year-round using aeroponics.
The learning curve for growing and marketing the new crop was steeper than the floor-to-ceiling "fields" he was cultivating.
At the point they were wondering how to make their new system work better, they were approached to grow industrial hemp. Knowing only that "ditch weed" grew along his fields while he was traditionally farming and that CBD oil had significantly helped him recover from a major back injury, Ortenblad once again thought he could figure it out.
"I don't sleep a lot so I read a lot. I read everything I could about growing hemp," he explains.
He soon learned the hurdles farmers had for growing a good crop were how to keep it from "going hot" and producing consistent plants across the whole field. One solution was better seed breeding.
Breeding for consistency. "The genetics for hemp are extremely unstable. It's not yet like corn that when you plant a certain hybrid, you grow the same plant across the whole field," Ortenblad explains. "You could have 100 hemp seeds in a bag and get 100 different plants in the field."
Being a seed dealer when he raised field crops, growing hemp for seed seemed like the best opportunity given the constraints of their shed. They reengineered their aeroponics facility and learned all they could about hemp genetics and the 114 cannabinoids, of which five are most known: THC, CBD, CBG, CBN, and CBC.
"We narrowed our thousands of plants down to 13 mothers, focusing on ones that are known to produce CBG and had negative markers for CBD. That is because CBD plants have a higher tendency to produce THC," Ortenblad says. "It's going to benefit the farmer because it's not likely to "go hot" if you start with no marker at all."
He wholeheartedly believes the industry has staying power once consistency is established. "Industrial hemp is an enormously beneficial plant if we take it apart and use it where it should be," he says.
Ortenblad's daughter, Kara Elliott, runs the day-to-day breeding operations at their seed company, Hemponix.
She says because their system is completely controlled inside their windowless building, they have been able to produce a very consistent product well below the regulated thresholds for THC. They believe their tedious efforts thus far should be a win-win for farmers growing hemp for oil and the processors turning it into usable products. ‡
Read More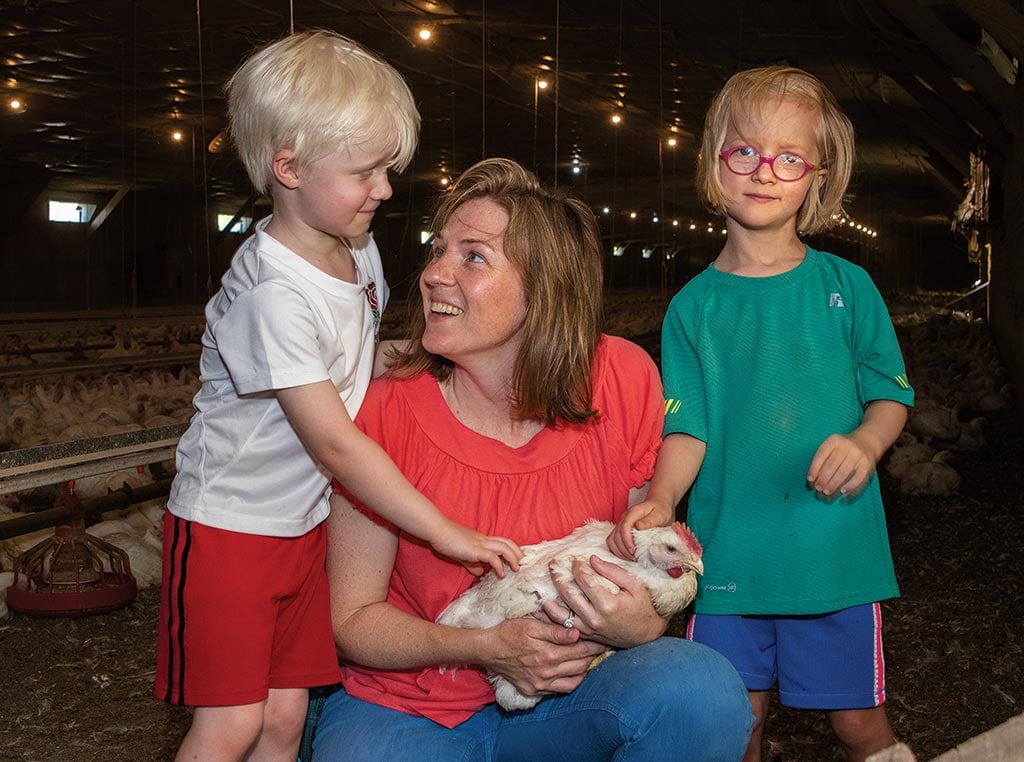 EDUCATION, LIVESTOCK/POULTRY
For the Bird Farmers
Shaking up the production model where big poultry was born.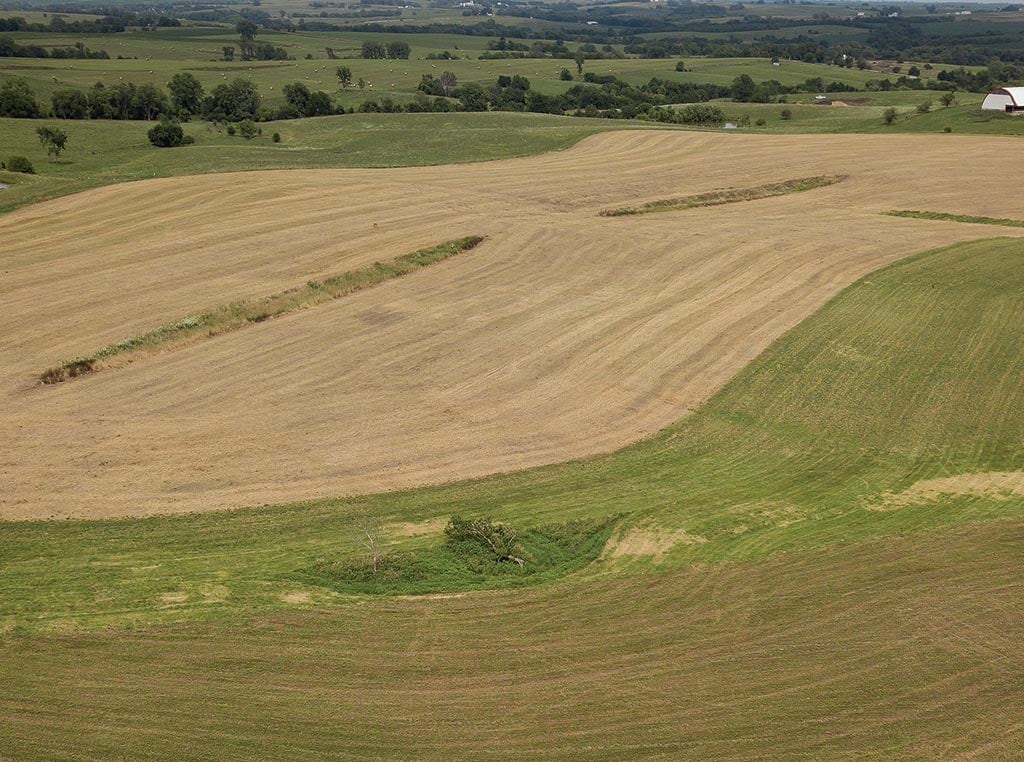 SUSTAINABILITY, EDUCATION
Microbe Mondays
Innovation drives conservation in Taylor County, Iowa.