Farm Operation, Sustainability
September 04, 2020
Following the Sheep
A tale of preservation and conservation, thanks to a lot of change.
How many visitors did you have on your farm last year? It's safe to say Steve Osguthorpe and his family probably had more. A lot more.
They raise crossbred sheep and grow feed crops in Park City, Utah, and their grazing terrain is also home to one of the country's largest ski areas. Thousands of skiers flock to their world-class snow each winter.
"Our agreement is such that everyone knows the sheep come first," explains Osguthorpe. His family leases land in the Wasatch mountain range to Vail Resorts, which currently operates the Park City and Canyons ski areas.
The sheep roam the runs through the fall. The resort is not allowed to open to skiers until the sheep have been shipped out, even if there is an early snowfall.
Sheep take priority because, in fact, they were there first. Generations of Osguthorpes have ranched in the area since its only draw was as a mining town.
When the mine on the northwest side of town closed in the late 1940s, the story goes that Steve's father—who was a veterinarian for the mine's horses and mules—thought the mountainside land would be a good investment.
Nearby Deer Valley (then called Snow Park Ski Area) had opened in 1948, and Steve remembers his dad's forward thinking, saying, "He saw what Estes Park, Colo., had already become and thought Park City could be that, too."
Now, skiers from around the world make their way down Doc's Run each season.
Ranching along the range. The family has raised a little bit of everything including dairy and beef cattle on their ranch but have focused on sheep since the tourist population has risen.
The dairy and their home were right along the main road into town from the interstate. When vacationers started coming in good number by the late 1980s, the road needed to be wider.
They sold the farmstead to the city in 1990. The house gave way to the road, but the barn has since been restored and serves as a historic landmark.
Sheep had always been Steve's favorite, but he still was not too keen on closing the dairy. "The dairy made money every year back then." The other enterprises were not so stable.
Looking back, he's glad they made the change. "Thank goodness someone came along and took us out of the dairy business because we didn't have enough sense to get out of it on our own."
And then there was all the feed they grew for the dairy cows.
"I thought 'what am I going to do with all this hay?' Yeah. Well, I had no idea how many horses were here." They now have more demand for small bales than they can supply.
Even without the twice-daily chore of milking, labor is still a big issue.
Steve has spent countless hours working on the federal H2A Temporary Agricultural Worker program as a Farm Bureau and American Sheep Industry Association board member ensuring farmers like himself and his sons can get the help they need.
Spending most of the year isolated in a sheep camp up the mountain is not a job just anyone will do. Some of the Osguthorpes' foreign workers—many of whom are from Peru—have been coming for 30 years. By now they are just like family.
"How it has changed, though. I was the bad guy then for hiring them and helping get their green cards, but now if they all left Park City, the town would shut down," Steve says, only half joking.
It takes a tremendous amount of staff to run the ski resorts and associated restaurants and hotels through the winter. Many of those jobs are filled by foreign workers because it is not high-paying, full-time work.
He is quite proud to be able to employ foreign workers. "They just don't make anything at home, but our guys have been able to send their kids to college. They've been able to buy a new home down there, and it's just made a world of difference for them."
They have made a world of difference for the Osguthorpes, too.
"We couldn't operate without them," Steve says bluntly. "We advertise for herders, and I've never, never yet, had an American even apply."
Outspoken minority. Labor is not the only thing Steve and his family speak up about. They have become the minority in town so they must work to protect their right to farm.
Park City has grown by eight times since its lowest point in the 1970s after the mines closed but before it really became a ski destination. And all those new people did not move in from other rural communities.
You know how the conversation usually goes about who lives here and who used to live there when you tour someone else's farm?
On Osguthorpe's tour, instead of pointing out the Joneses' and the Smiths' places, the script is peppered with "the ambassador of the UAE…the founder of Mrs. Fields Cookies…the guy who started AOL…" and some stories about movie stars and musicians.
"We saw the lifestyle we had here and how nice it was long before everybody else discovered it. We knew it was only a matter of time," Steve recalls. "But we wanted to be able to determine our own destiny, so we have been heavily involved in politics and planning here."
Steve's wife Vicky is also a Park City native, and all of their seven children have stayed nearby and are involved in the farm in some way.
In protecting their right to farm, water has been on the top of the list.
Steve remembers at a young age following his grandfather around the farm, helping change the cows' water. "I told him that was the coolest thing. I always knew that, here, the water was more valuable than the land."
He has served on the water board for years and his son Chad is doing the same a few hours down the road on the west desert. He manages the family's feedlot and crops near Delta, Utah.
The Osguthorpes' community involvement does not only take shape in the meeting room, though.
They also open up their farm to those curious about how food and fiber is grown. They invite everyone from the kids' classmates to celebrity chefs to come see first-hand what really happens on their farm.
"The best thing they ever did was put buddy seats in tractors so others could be involved," Steve says.
Succession struggles. Something else that will surely be said during a tour around the Osguthorpe ranch is Steve's guiding principle: "Conservation is the wise use of our natural resources, not the nonuse of them. If you take care of the land, it will take care of you."
Luckily for the Osguthorpes, most of the townspeople are likeminded. They highly value open space and don't want all of it developed into lavish vacation homes and hotels.
This is lucky because—as is unfortunately all too common across the farming community—the Osguthorpes had a messy transition when Steve's father passed away in 2009. It resulted in seemingly insurmountable debt and a legal nightmare.
"After my dad died and we were left to handle the estate, I learned more about the law than I ever wanted to," Steve says, in his quiet-yet-telling manner.
Without getting into the weeds of it, the estate owed money it didn't have, and the situation could have easily put the family out of business. But there was already precedent in Park City that would prove to be a win-win(-win): conservation easements.
Basically, a conservation easement is a legal agreement in which the purchaser pays the difference between the land's current value and its potential if developed. In exchange, the landowner agrees to never develop the land and continue to only use it for agricultural and conservation purposes.
In the Osguthorpes' case, selling conservation easements on farmland ripe for high-value resort development would allow them to keep farming, pay the estate's debt, and retain open space for the community.
And that's exactly what they were able to do.
The community rallied to fund the easements through the Summit Land Conservancy (an area organization chartered in 2002 to save land and had already preserved more than 5,000 acres) because nearby farmland and other open space is why so many have chosen Park City over other mountain towns.
A large portion of funding also came from the USDA-NRCS Agricultural Conservation Easement Program, which has helped preserve more than 4.4 million acres across the country.
It was no easy task, but it enables the family to continue on for at least another generation in the place they've loved since it was a hidden gem.
"Being able to work with my kids every day and have that legacy is worth a lot more to me than anything else," says Steve.
Read More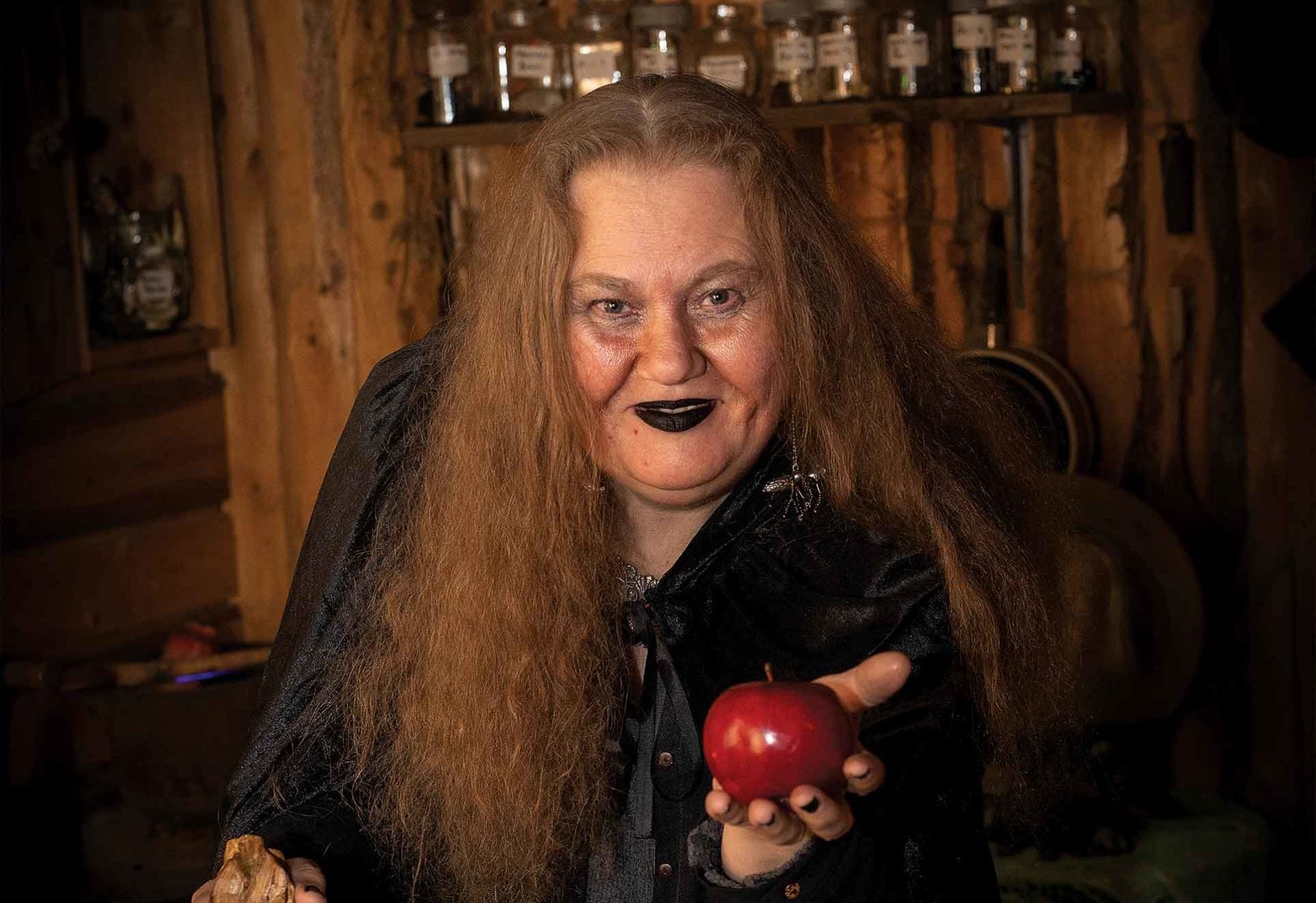 Rural Living
Acres of Terror
Halloween provides haunting finale to orchard's season.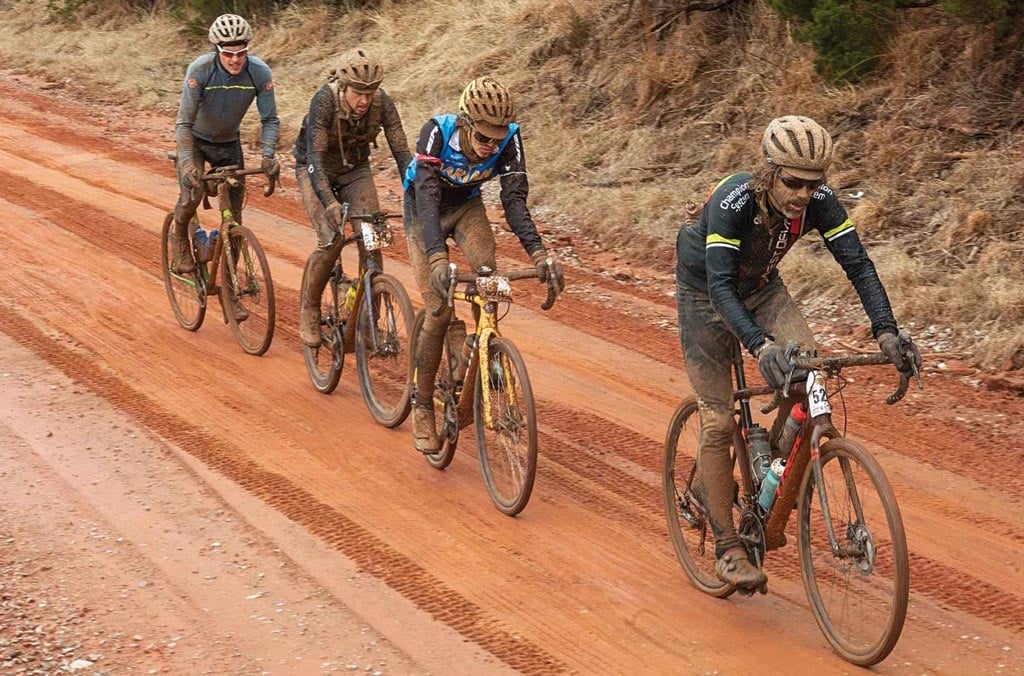 From Homestead Magazine
Gravel Road Biking
Riding the back roads is the rage in cycling.