Sustainability
December 01, 2020
Energy Valley
Ag and renewable energy find a fit in Milford Flats.
If you're looking to get off the grid, you might want to head for Beaver County, Utah. It's a high-desert destination about halfway between Las Vegas and Salt Lake City, 200 miles from each, and things get pretty sparse out here.
The 10,000 acres of rangeland that Tammy Pearson and her family members operate on the western flanks of the Mineral Mountains is surrounded by rugged scenery. It looks little different than what cowboys saw on the 19th century range. With one exception, that is. About 1,500 acres of the Pearson range is covered with solar panels, and the electricity they gather trickles northward to the Intermountain Power Plant in Delta, then flows to California. There's a ready market waiting for this renewable energy; even the social media giant Facebook has signed up to buy electrons that originated on the valley floor near the town of Milford.
Silicon Valley is the epicenter of U.S. technology; the Milford Valley rapidly is becoming the epicenter of renewable energy to help power that technology. Irrigation water allows an area of the valley that locals call Milford Flats to flourish with alfalfa, as well as some small grains and even some corn grown for silage. Intertwined with the flats—and with the large, commercial agriculture taking place there—are a number of leading-edge alternative energy efforts.
Geothermal, solar, wind, electricity from manure, methane captured to make renewable natural gas—all those forms of "green" energy are featured in the valley. "We have become a sweet spot for renewable energy," says Pearson, who also serves as a Beaver County Commissioner. "We have become quite a pocket of opportunity. You will see more going on in our county with renewable energy than anywhere else in Utah—maybe more than anywhere else in the nation."
There's little question that solar energy is red hot in the valley. Net metering plans have opened up the opportunity for some area farmers to site individual solar projects in the dry corners of their pivot-irrigated fields.
The sun shines 320 days a year here. That means energy can be collected even during winter months and applied to the power grid to offset the cost of pumping water from deep wells to irrigate adjacent fields.
That abundant sunshine also lures in larger commercial solar projects. Four major projects are in operation or under construction in Beaver County, and the expanse of panels has become a feature of the landscape. The rule of thumb commonly cited in the valley is that an 80 MW solar farm covers 700 acres of land. The latest solar farms are 100 MW or more. That's a significant amount of land. But in this part of Utah, rangeland is measured by acres per cow, not cows per acre. And companies try to install the panels in areas where grazing is least productive.
Pig power. Providing a big boost to the renewable energy scene is Smithfield Foods, a $15 billion global food company, the largest pig producer in the United States, and the world's largest pork processor. Smithfield has a significant presence in Beaver County, operating a large pig production system with headquarters in Milford.
Smithfield has been involved in some aspects of renewable energy in the Milford area for years; Beaver County has about 180 wind towers, making it Utah's largest wind farm, and the majority of those sit on land leased from Smithfield. The company also supplies manure from one of its pig finishing sites to a company that collects methane and burns it to generate 3.2 MW of electricity.
Renewable energy has really moved onto the front burner for Smithfield, however, in recent months with its bold foray into renewable natural gas (RNG). That effort helps the company take a big step toward its industry leading goal of reducing its U.S. greenhouse gas emissions 25% across the entire Smithfield supply chain by 2025.
"That's an aggressive goal," says Kraig Westerbeek, senior director of Smithfield Renewables. "Up to 40% of our emissions are from manure management activities, so we had to address that to meet our greenhouse gas reduction goal."
Smithfield had recently found success with RNG on its Missouri farms; through a joint venture called Monarch Bioenergy, Roeslein Alternative Energy (RAE) retrofitted some of those facilities to capture, scrub, and inject RNG into the national pipeline system that carries natural gas. When Smithfield recently added 26 wean-to-finish contract sites in Utah, RNG was in the plan from the beginning. Under a joint venture with Dominion Energy called Align RNG, methane is captured under a 100-mil thick HDPE lagoon cover at these sites north of Milford. RAE served as the engineering, procurement, and construction partner, and operates the RNG system. A network of underground pipes collects methane from all 26 sites and sends it to a central processing facility that removes impurities. Once the gas makes pipeline quality standards, it travels through a five-mile pipeline to an interconnect, where it is compressed to 1,400 psi and injected into the Kern River pipeline that terminates in Bakersfield, California. Gas from the Milford RNG project began flowing in late summer of 2020 as the new digesters began to produce biogas.
In addition to the gas produced by the nearly 240,000 pigs in Utah, Align RNG is investing heavily in similar projects in North Carolina and other RNG projects across the nation. Westerbeek points out that the California market offers a big demand for RNG, where it is used extensively to fuel vehicles such as light industrial trucks and bus fleets. Since RNG collected from a pig farm has the lowest carbon footprint, it demands the highest price in the California market.
But he also sees RNG as a great fit for the Milford Valley. "This area is a model for how agriculture and renewable energy can work together," he says. "This is really a remarkable place."
Deep dive. When it comes to renewable energy in the Milford Valley, geothermal is poised to take the deepest dive. Geothermal energy has been tapped in this region for years. The Blundell Geothermal Power Plant near Milford was the first electric-generating geothermal plant outside California when it went online in 1984.
But there's a geothermal project in the valley, not designed to produce power, but to identify breakthroughs in enhanced geothermal system technologies. Directed by the University of Utah, it's called the Frontier Observatory for Research in Geothermal Energy, or FORGE.
Principle investigator Joseph Moore believes the key to energy independence may have been under our feet all these years. Scientists say that capturing only 2% of the thermal energy that exists a couple of miles down in the earth would provide 2,000 times the annual energy used in the U.S. So Moore and his FORGE team are hoping to crack the code on how best to collect that energy. "Our idea is to drill deep, nudge open fractures in the granite, and recycle water that flows through the 400-degree rock, collecting heat like a radiator," he says. "This isn't just something that would work in the West. Similar geology is found all over the world."
If researchers at FORGE are successful, they may use the insights from Milford to revolutionize the planet's power grid. "Geothermal is the ultimate renewable energy source," Moore says. "It is safe and clean, and it has a very low environmental footprint. And it is available 24 hours a day."
Read More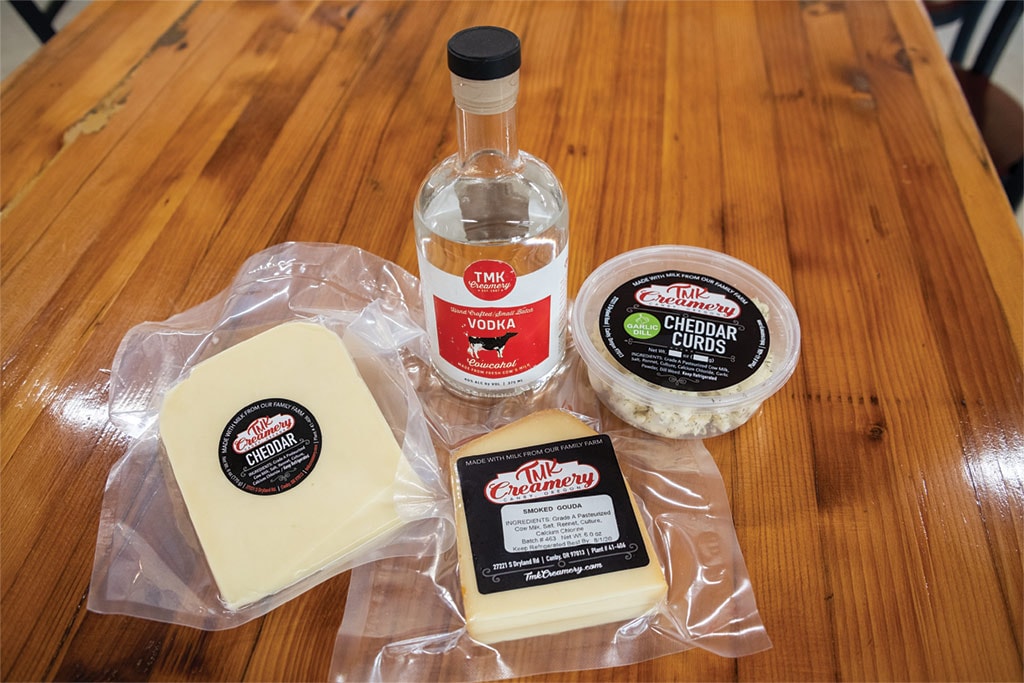 Agriculture
Milk with a Kick
Whey-based alcohol complements boutique cheese.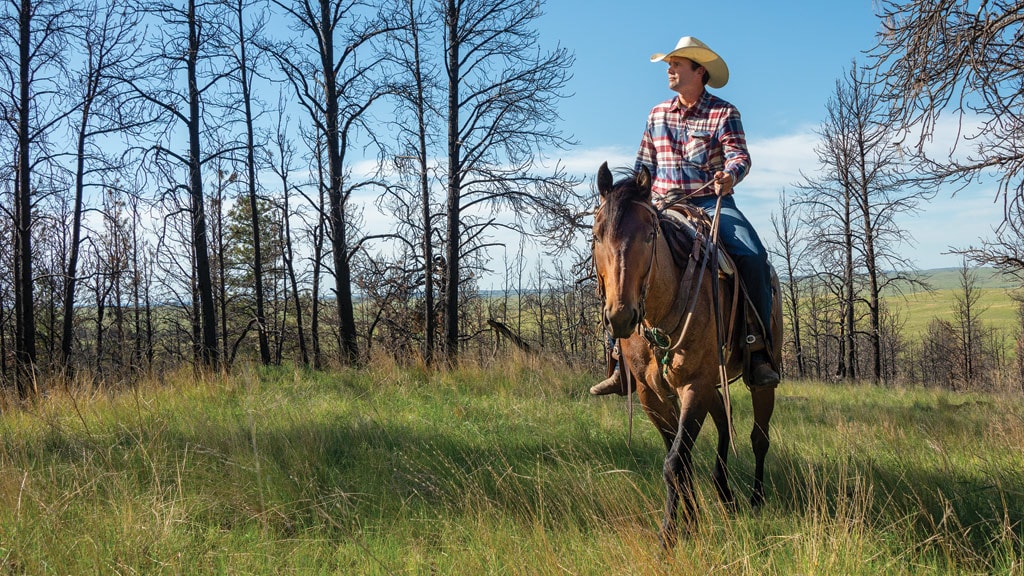 Agriculture
Farm Phoenix
Finding the good in recovering from a devastating fire.