Smart Moves
Bob Dietz & Sons revolutionizes the family business using SmartGrade™ machines
Brothers Tony, Joe, and Brian Dietz grew up playing in the dirt together. "We would literally play with Tonka® trucks on our father's construction sites," remembers Tony, president, Bob Dietz & Sons, Inc. "We've loved it ever since."
Bob Dietz started the excavation company in 1976. His three sons would work after school, on weekends, and all summer. But for the siblings, the work has always really been play. Bob fostered a passion for the business in his sons rather than pressuring them. "Without even realizing it, Dad created a strong team that really works well together," adds Joe, who is director of technology. "It has always been about enjoying the work. And because of that, we all developed our own talents and special abilities."
Proving ground
At a 140-acre golf resort near New Paltz, New York, Brian digs trenches for utilities using a 210G LC SmartGrade Excavator while Tony grades with a John Deere 700K LGP SmartGrade Dozer. Joe uses a GPS rover with a satellite base station to quickly measure grade and monitor job progress as the two machines prepare the ground for an event barn and swimming pools. "Having the grade in the machine is so efficient," says Brian, vice president. "There are no stakes, offsets, grade checkers, or waiting on surveyors. We can quickly go anywhere on the site and go straight to work."
Bob Dietz & Sons began working at the resort in September 2019. In addition to the event barn and pools, the site work for the resort has included 28 cabins, a restaurant, a hotel, a pro shop, a maintenance building, and a spa. It also has included roads, parking lots, and over five miles of water, sewer, and storm utilities.
The long-term project has provided the perfect testing and proving ground for SmartGrade technology. Tolerances are a little more relaxed than some of the commercial jobs the company is working on, allowing time to experiment and learn the system. "SmartGrade has completely transformed our business," says Brian. "GPS technology gives us the confidence to know exactly where we're at, and productivity goes through the roof. We're seeing efficiency just blossom in areas where we struggled in the past."
Revolutionary
Bob has mostly retired now. He began handing the reins over to his three sons in 2005, teaching them the business side, including estimating and billing. "He encouraged us to go after the jobs we wanted to chase and find our niche," says Brian. "He allowed us to grow."
Growth has included embracing SmartGrade technology. "SmartGrade machines have revolutionized what we do," says Tony. "As a small company, we can go in and do something we never thought we could do — we can really hold our own against much larger companies because we're not second-guessing ourselves."
The company has been running SmartGrade for two years. It all started with a six-month rental-purchase agreement on a SmartGrade machine. "In the beginning, we thought we couldn't afford the technology," says Tony. "Literally on day two I said there is no way we are ever sending this back."
According to Tony, the technology quickly pays for itself. "We can do tasks that would take several hours in 20 minutes. That's what sold me on SmartGrade and convinced me we can't live without it."
Joe recalls doing a large 160-foot-by-200-foot parking pad. "The dozer operator had very little training and was down there for about five minutes, and it was dead-on perfect," remembers Joe. "We were blown away. There have been so many times we're just standing there smiling because it takes the guesswork out of it. You're one and done."
Raising the stakes
The two SmartGrade machines have created a stakeless jobsite. "The machine has the data already stored in it, so you can go up and dig a site without waiting for a surveyor or a layout crew," says Brian. "Waiting on a surveyor can take two weeks. After September that may mean we miss an opportunity because the ground starts getting mushy. Being able to mobilize immediately is priceless."
It's also a competitive advantage. "Contractors prefer companies with GPS capability," says Tony. "They don't want someone who can start digging a curb next week after a surveyor shows up. They want someone who can come out tomorrow."
Instead of spending hours setting stakes, Joe uses a GPS rover to accurately measure features on a project site in minutes. "In the time it used to take me to figure out grades for one small work area, I can now calculate grades for several acres," he says. "I spend more time on my computer now than with a shovel. It's such a time-saver for me. I can upload a layout to a SmartGrade machine wirelessly or with a USB drive, and the operator is all set to go. I love that part of my job."
When he first started the golf-resort job, Joe brought a few boxes of stakes. "I realized I don't need them. I don't even have to paint lines. We can just go dig. We had an operator dig 14 foundations in 30 days. In the past, we'd have a surveyor and a crew of three or four including the operator and a grade checker. He just went in and dug them. That's advertisement enough for the SmartGrade system right there."
New frontier
The efficiency resulting from SmartGrade has been "amazing," according to Brian. "Jobs that took two days in the past take three-quarters of a day now. What used to take many passes, we can do on the first pass — we can go right to grade the first time with no loss of accuracy. And we can now accomplish the same amount of work with 10 or 12 guys that used to take 20. Your crews don't need to be as big. You can spread guys across multiple sites."
And you don't have to wait for the machines to be ready in the morning. Because the 700K LGP SmartGrade Dozer is fully integrated from the factory, components stay protected and securely fastened to the machine. There is no need to install or remove components every day. "I can start the machine and it's ready," says Tony. "I don't have to calibrate the blade every time. Turn it on and I'm good to go."
Tony calls Precision Construction solutions such as SmartGrade the "new frontier." "John Deere is a forward-looking company, and they've jumped in with both feet. They're trying as hard as they can to be ahead of the market and have enabled us in our little realm to be in front of our market."
Brian is excited about John Deere's direction. "Deere has our best interests in mind, along with a dealer network providing the support we need to accomplish the work in front of us. We've got not only a manufacturer making equipment, but a team that works with us to help us become more efficient."
Bob Dietz & Sons, Inc. is serviced by United Construction & Forestry, Clifton Park, New York, and JESCO, Beacon, New York.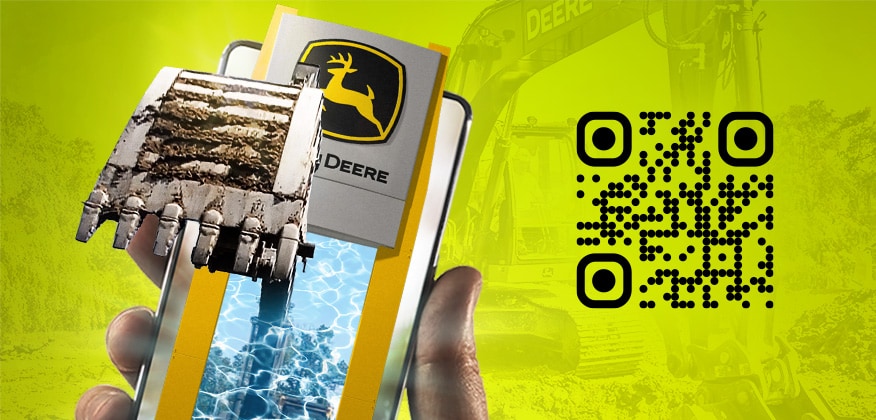 Step onto today's job with Bob Dietz & Sons
Bob Dietz & Sons put a pair of John Deere SmartGrade machines to work on a challenging. Put yourself in the cab through this augmented reality experience to check it out for yourself!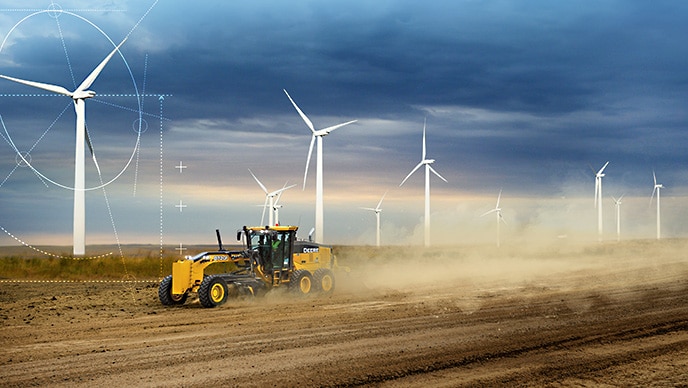 Big Opportunity in Big Sky Country
Experience meets innovation as Blattner Energy transforms renewable-energy projects.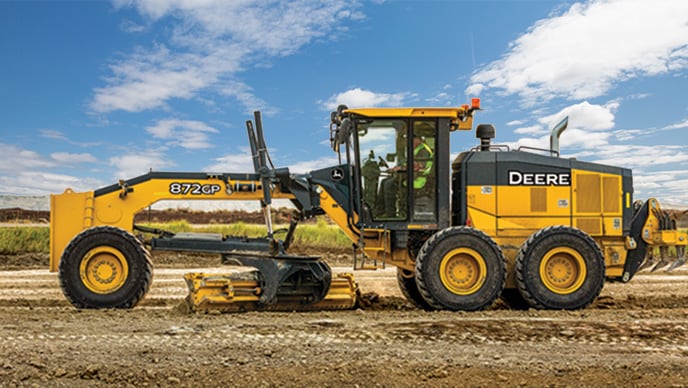 Big-Time Impact
A Montana highway contractor is turning to John Deere equipment to make the grade.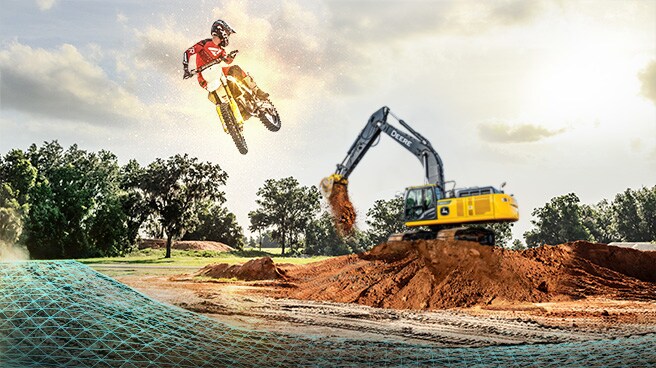 Pushing Potential
A former pro motocross athlete is now helping other racers find their next gear.
Think readers would dig your story?
You could be featured in an upcoming edition of The Dirt. To be considered, just tell us a bit about yourself and your story idea by filling out this form.