Big-Time Impact
A tricked-out 872GP SmartGrade™ Motor Grader helps a Montana highway contractor maximize productivity in Big Sky Country
In 1956, President Dwight Eisenhower signed the Federal Aid Highway Act, creating a 41,000-mile national system of interstate highways. The bill was a boon to businesses such as Wickens Brothers Construction in Lewistown, Montana. Started by Thomas Wickens and his two brothers the previous year, Wickens Brothers built roads all over Montana until selling the company in 1982.
"My grandfather was always coming up with a lot of creative ways to find a competitive advantage and be more efficient," recalls Ryan Durbin, who today runs Wickens Construction with his brother Casey. "For example, he'd add a disc in front of a motor grader and a roller behind it so he could use one piece of equipment on a small project."
Awesome first impression
Casey and Ryan are still finding innovative ways to use motor graders more efficiently. In 2020, Wickens Construction purchased a John Deere 872GP SmartGrade Motor Grader.
Before acquiring the 872GP, the company had always used competitor machines. "My grandfather always preferred a certain brand of equipment," says Casey. "It's hard to switch when you have a fleet using the same filters, parts, tires, and so forth." The 872GP would change his mind.
He and Ryan were completing a small project outside of Lewistown using an old motor grader. The local John Deere dealer, RDO® Equipment Co., contacted them to see if they were interested in demoing a new 872GP SmartGrade machine that was traveling around the Western United States. The motor grader was the same machine Deere had displayed on the floor at CONEXPO-CON/AGG® 2020. "It was my first time being on anything John Deere," remembers Casey. "And after about two hours I was ready to buy it. It just clicked. I thought, 'This thing is awesome.'"
Giant sandbox
Today Wickens Construction employs over 40 people. Ninety percent of the company's work is highway projects for the Montana Department of Transportation.
Typically, the company runs two crews, but beginning in March 2021, it combined crews to complete a seven-mile stretch of highway halfway between the towns of Jordan and Circle, Montana, about a three-and-a-half-hour drive northeast of Billings. The highway crosses a wide expanse of rangeland and dry, desertlike prairie badlands. "It's very remote," says Casey. "We love working out here — it's like we get to play in a giant sandbox. I couldn't imagine building a highway in California with all the traffic. What a nightmare."
Dialed-in
Project Engineer Mike Lutes uses a Topcon rover and base station to check on the project's progress. And he's impressed with the Deere grader. "I don't have to check the 872GP as much as our other machines. It's extremely accurate, which means less work for me. I can just let the operator do his thing, and he stays within tolerances."
Wickens Construction has been running Topcon grade-control systems on its machines since 2005. But the John Deere 872GP SmartGrade Motor Grader is the first machine the company's used that's fully integrated and calibrated from the factory. "We have Topcon GPS on several graders, dozers, and excavators, but they're not integrated like the John Deere system is," says Ryan. "Integration is the first thing we felt was important because we knew we would have more accuracy and fewer breakdowns."
The precise factory calibration of Deere SmartGrade motor graders confirms grading consistency and accuracy. "We've had the system over a year now, and we haven't had to worry about recalibration at all," says Lutes. "It just stays dialed in. It's pretty impressive the way it stays calibrated."
Because the system is mastless, it is extremely reliable. "You don't have to worry about components getting snapped off or wires hanging down," explains Lutes. "Everything is tucked away so you have one less thing to worry about."
Dead-on
Grade-control technology eliminates the need for surveyors, stakes, and grade checkers. "Everything is on the screen in front of the operator," explains Lutes.
Chuck Herman has been an operator for Wickens Construction for around 20 years. "SmartGrade makes my job a lot simpler. It shows everything we need to build, with the grade, cut, and fill."
Herman recalls what jobs were like before grade-control technology. For a half-mile-to-mile stretch of road, it would take a crew of eight laborers and a surveyor most of a day to pound stakes and take grade. "With grade control, we can skip the whole process. I can jump into the grader and start finishing."
Herman finds the 872GP SmartGrade Motor Grader easy to run. "It only took me a couple of hours with the machine to know I was really going to enjoy running it. The hydraulics are smooth, the joysticks are comfortable, and the visibility is phenomenal. You can sit back and SmartGrade does what it needs to do. And it's really accurate, just dead-on."
The machine has helped keep the company on track to complete the highway project before the snow flies and possibly by Thanksgiving. "I can't wait to see the result," says Casey. "I love seeing the before and after of a job. Moving over 800,000 yards of dirt is a tremendous change. To me, that's the neatest part of the job.
Wickens Construction, Inc. is serviced by RDO® Equipment Co., Great Falls, Montana.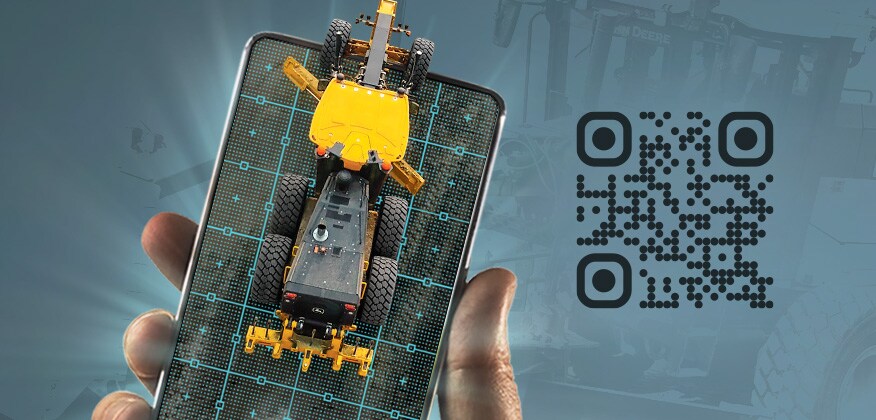 Test your skills at making the grade
See if you have what it takes to do Wickens Construction's work at the controls of a John Deere 872GP SmartGrade™ Motor Grader through this augmented reality experience.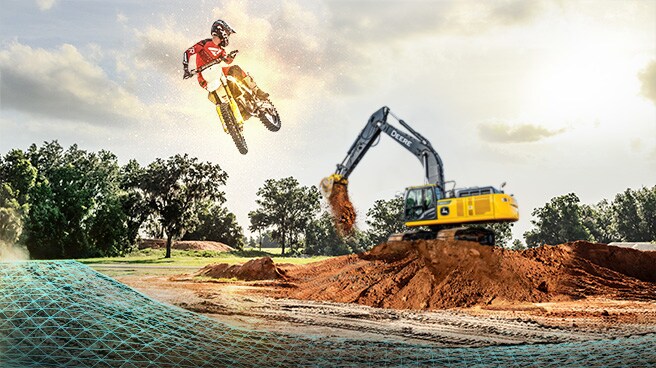 Pushing Potential
A former pro motocross athlete is now helping other racers find their next gear.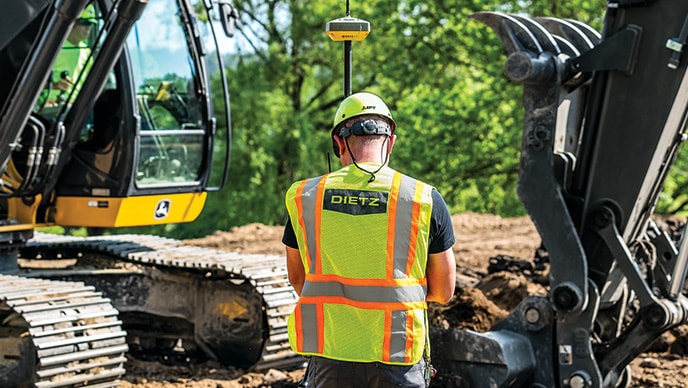 Smart Moves
A new generation is embracing cutting-edge technology to shift the family business into a new gear.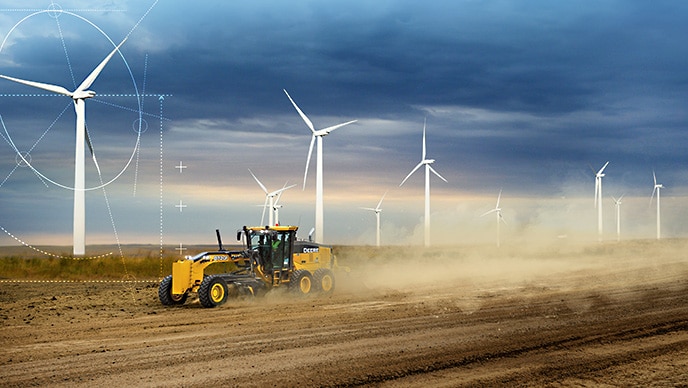 Big Opportunity in Big Sky Country
Experience meets innovation as Blattner Energy transforms renewable-energy projects.
Think readers would dig your story?
You could be featured in an upcoming edition of The Dirt. To be considered, just tell us a bit about yourself and your story idea by filling out this form.