NEWS RELEASE
November 01, 2023
Deanna Kovar Named President, Worldwide Agriculture & Turf Division: Small Ag and Turf, Regions 1 and 2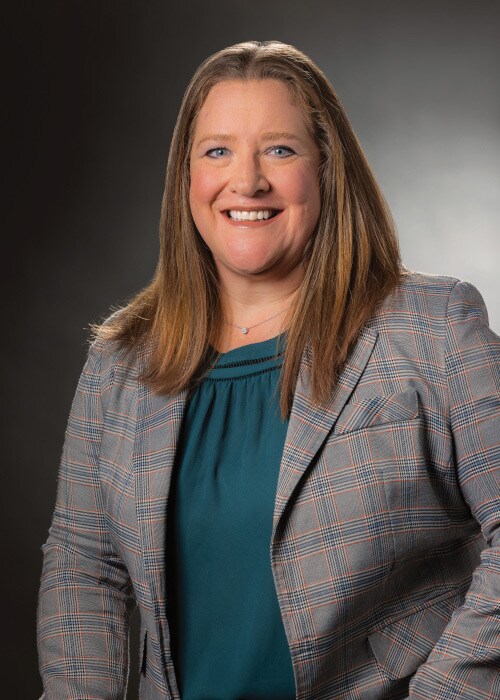 MOLINE, IL (Nov. 1, 2023) – Deere & Company (NYSE:DE) announced today that it has named Deanna Kovar as its new President of Worldwide Agriculture and Turf, Small Ag and Turf, and Regions 1 and 2, which include the company's presence in Asia, Africa, and Europe. She replaces Mark von Pentz who is retiring.
In this role, Kovar will be responsible for the overall management and performance of the company's Small Ag and Turf business, as well as John Deere's performance in these markets. Kovar previously served as vice president, Production and Precision Ag since 2020, where she led a global team focused on delivering equipment and technology solutions that help ag operators be more productive, profitable, and sustainable.
Kovar joined Deere in 2000 and spent most of her career in positions in channel and product management, where she gained a deep understanding of ag customers' requirements. She has developed an extensive background in precision technologies, beginning with her move in 2010 to the company's Intelligent Solutions Group as Manager of Portfolio Management. Later positions included Division Sales Manager, director, Production & Precision Ag Marketing, and director, Global Operator Stations.
"Deanna and her team will play an instrumental role in advancing our smart industrial strategy to deliver enhanced customer value in the Small Ag and Turf markets, as well as in Regions 1 & 2," said John May, Chief Executive Officer for Deere & Company. "Her deep customer understanding, professional background in channel and product management, keen business insights, and record of consistent success make Deanna well-qualified for her new role."
About John Deere
Deere & Company (www.JohnDeere.com) is a global leader in the delivery of agricultural, construction, and forestry equipment. We help our customers push the boundaries of what's possible in ways that are more productive and sustainable to help life leap forward. Our technology-enabled products including John Deere Autonomous 8R Tractor, See & Spray™, and E-Power Backhoe are just some of the ways we help meet the world's increasing need for food, shelter, and infrastructure. Deere & Company also provides financial services through John Deere Financial. For more information on Deere & Company, visit us at www.deere.com/en/news/.