L-Series II Skidders: Simply Reliable
How did we improve upon our popular L-Series Skidders? We simplified.
Incorporating a simpler, easier-to-maintain design, L-Series II machines are built to withstand the toughest forest environments. We took our most powerful, productive skidders ever and continually refined them, based on invaluable input from loggers like you.
Not content to stand pat, we made over 1,600 parts changes, including more robust electrical harnesses, fittings, hoses, cylinder guards, grapple-tong teeth, and more. And we made subtle changes under the hood, such as improving component placement and dramatically reducing the complexity of the electrical and hydraulic systems.
All with the goal of enhancing our customer's overall experience with machines that are simply better.
To learn more, view L-Series II Skidders.
Explore L-Series II Features
Combining impressive horsepower and power-to-weight ratio with a constant engine speed, L-Series II Skidders deliver superb responsiveness.
More grapple-squeeze force provides a constant pressure, so operators are less likely to lose a log.
Simplified routing of the electrical and hydraulic systems improves reliability and eases service.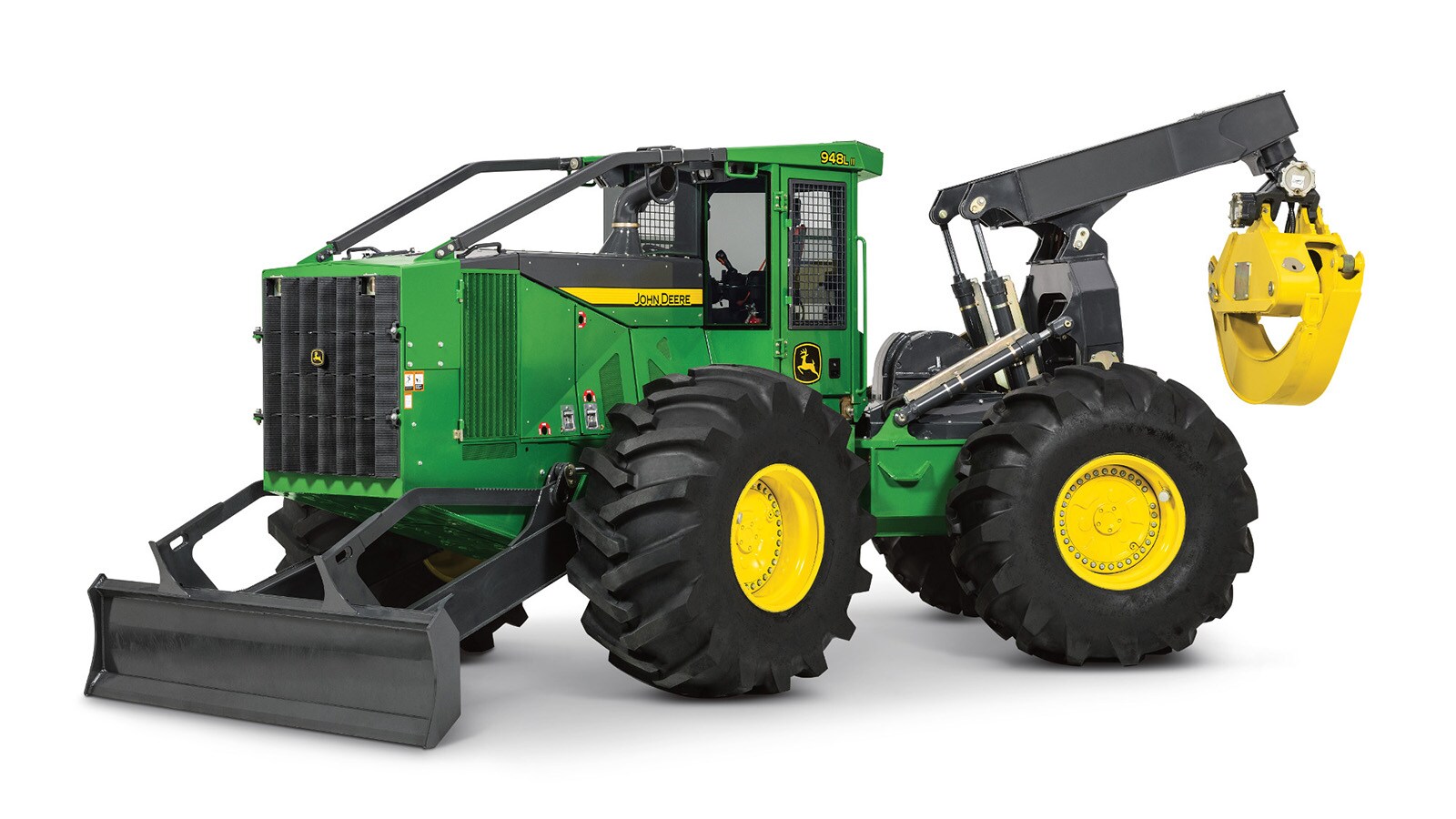 Outboard-Extreme™ axles are designed with larger components to deliver maximum jobsite durability and stability.
The frame and arch have been redesigned and reinforced to provide maximum durability.
Designed by loggers for loggers, the quiet, spacious cab helps you keep your operators more comfortable and productive.
New steering sensors control articulation speed when nearing frame-to-frame contact, cushioning impact during full articulation and improving operator comfort.