Never Back Down
To keep ahead of your competition, you need to keep moving forward. That's the same philosophy we put into continually evolving our swing machines.
Whether you need a log loader, shovel logger, road builder, or processor/harvester, G-Series Swing Machines will help you become more efficient. When they were introduced, they featured major cab updates, with significantly more room and superb visibility. And a host of other new features that helped boost productivity and maximize uptime, while lowering daily operating costs. Since their introduction, we've continued to improve these machines with even more enhancements. So they won't back down — or let you down.
To learn more, explore John Deere Swing Machines.
If the hydraulic oil level is dangerously low, an optional alarm alerts you to shut down your machine immediately.
The new handrail, for side-entry cabs, is significantly larger than before, for secure three-point contact.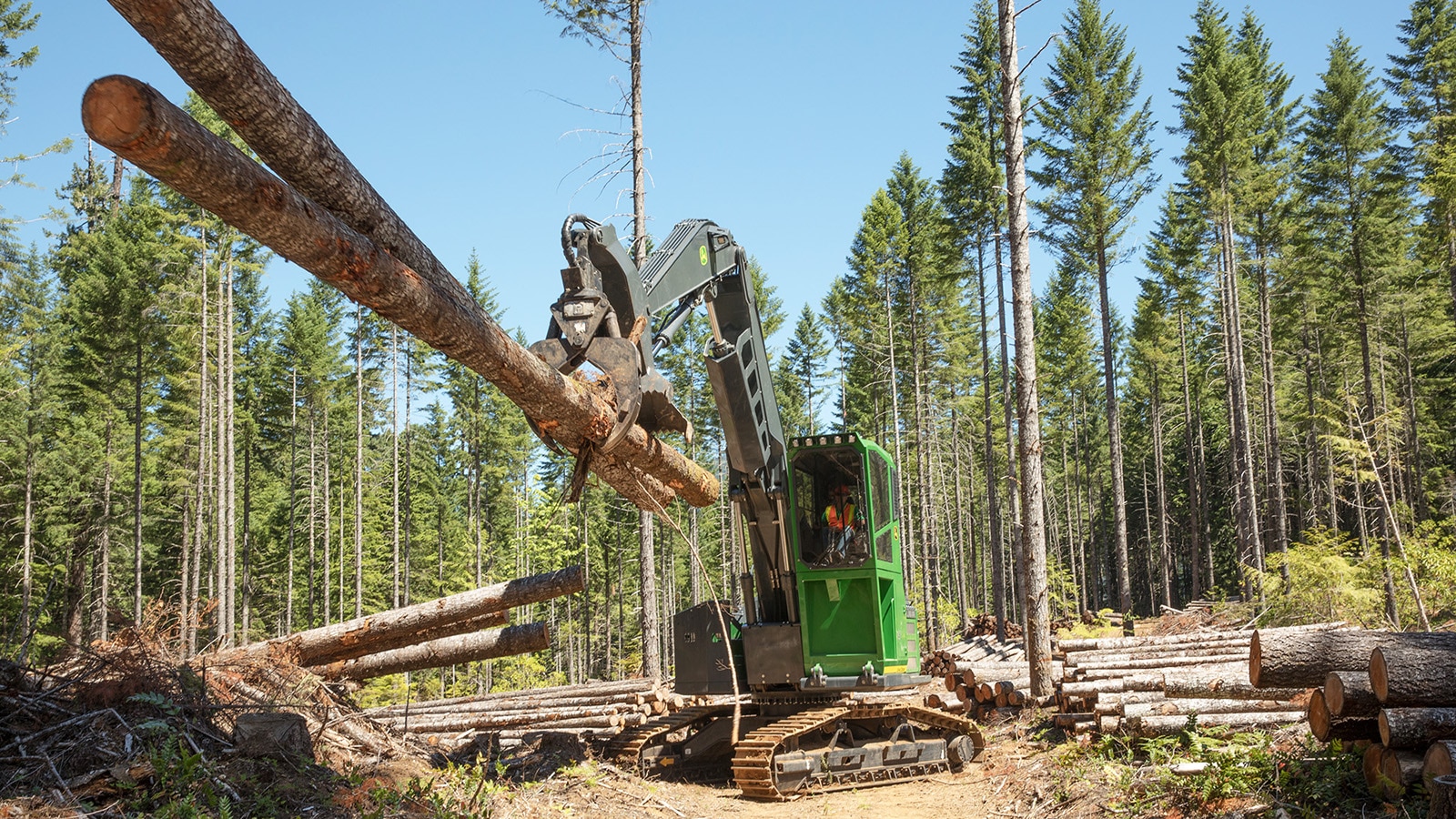 Convenient new features include a USB power port and shovel and axe mounts.
The hinged A/C condenser swings out and the engine compartment screen can be easily removed, for quick cleanout of debris.
A fuel-shutoff valve helps reduce leaks, for quick fuel filter changes with less mess. Plus a precleaner for the engine air intake extends filter life, further reducing maintenance time.