The Journey
The John Deere Construction & Forestry Technician program is building careers and bridging the skilled labor gap.
Life's a journey for young adults. A guaranteed job and clear career path are luxuries the average college student today can only dream about. But for the graduates of various CF TECH programs, they're almost always part of the deal.
CF Tech is a two-year hands-on technical program that prepares men and women to become job-ready technicians, while simultaneously helping dealers combat the shortage of skilled labor. This partnership between John Deere, Deere dealerships, and participating technical schools is offered at numerous locations around the country. As students acquire the base knowledge needed to understand hydraulic and electric principles, they simultaneously put that knowledge to work on actual John Deere equipment, both at the school and in the dealership.
As you'll hear from the participants below, the end goal for most is more than a certificate — it's a full-time job with excellent growth potential.
Instructors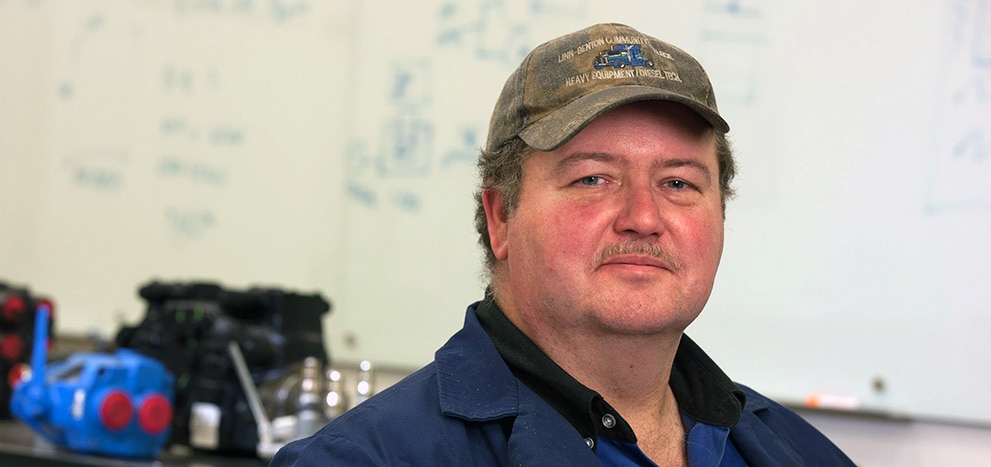 "Our biggest project was rebuilding a John Deere 624K Wheel Loader. We rebuilt the engine, line-bored the center pivots, put about 50 lb. of welding rod into the boom and bucket, and built cylinders — we did a large amount of work on the machine. It was a great learning experience for our students."

John Alvin
Linn-Benton Community College; Lebanon, OR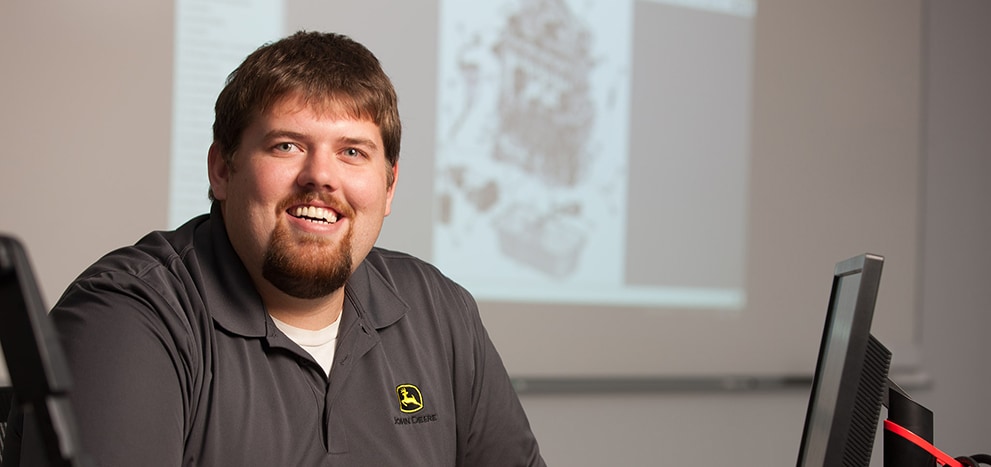 "It's a career partnership. We set the program up like a regular workday so we can seamlessly merge the students into the workforce. We start at eight in the morning, the students clock in, are given their assignments and receive guidance, work on John Deere equipment and with Deere software, and clock out at four. We try to make the curriculum, routine, and atmosphere just like it is at the dealership."
Chuck Hanson
Southeast Community College; Milford, NE
Students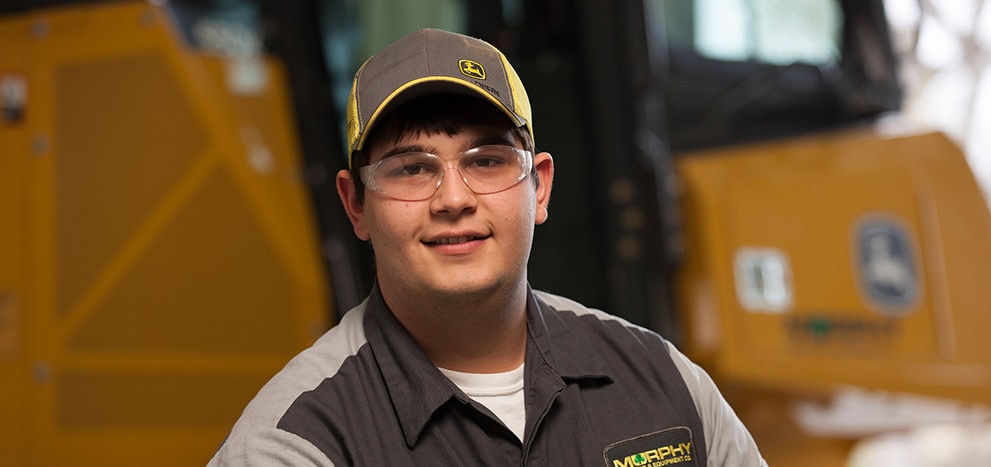 "Personally, high school wasn't my favorite time. I did OK, but knew sitting behind a desk wasn't for me. What's great about this program is that it's part classroom, part shop time, and we're graded on skills we know we'll use in the future."
Nick Fisichella
Southeast Community College; Milford, NE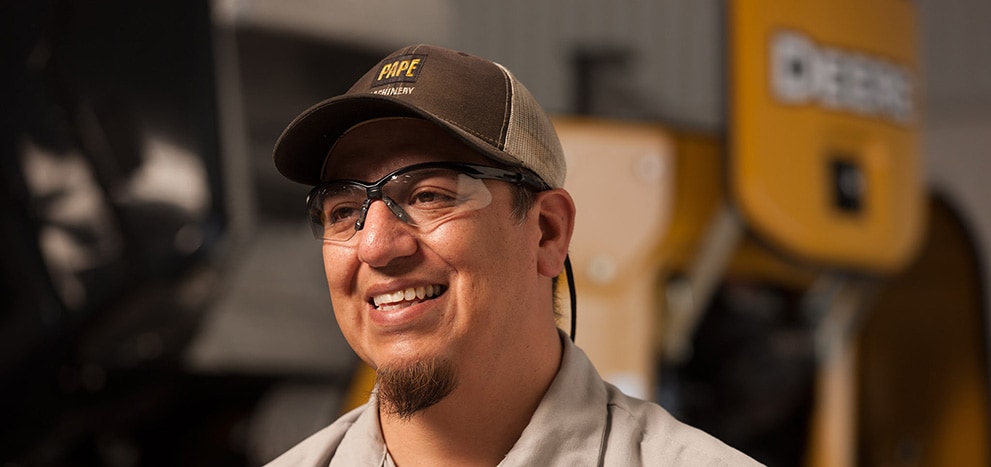 "I used to be a restaurant manager, but always liked taking things apart and putting them back together. I really didn't have any training when I started classes here, but I already have a job lined up when I graduate this spring. This program is everything to me. My family is the most important thing in my life, and I know I can provide for them much better as a technician."

Ramón Hernandez
Linn-Benton Community College; Lebanon, OR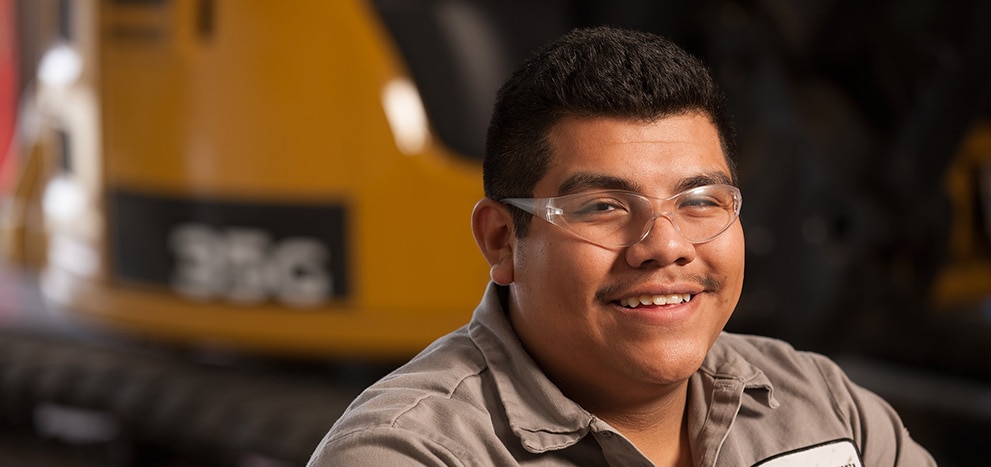 "Our transitions from class to lab are really well done because we work on whatever we studied that day. So, if we're studying valves in the classroom, we get to come out and actually tear apart a valve to see the internals and how everything works. It's great because once you see how the part works, how it moves and shifts, it's a lot easier to fix it when the time comes."
Yordi Fuentes
Linn-Benton Community College; Lebanon, OR
Dealerships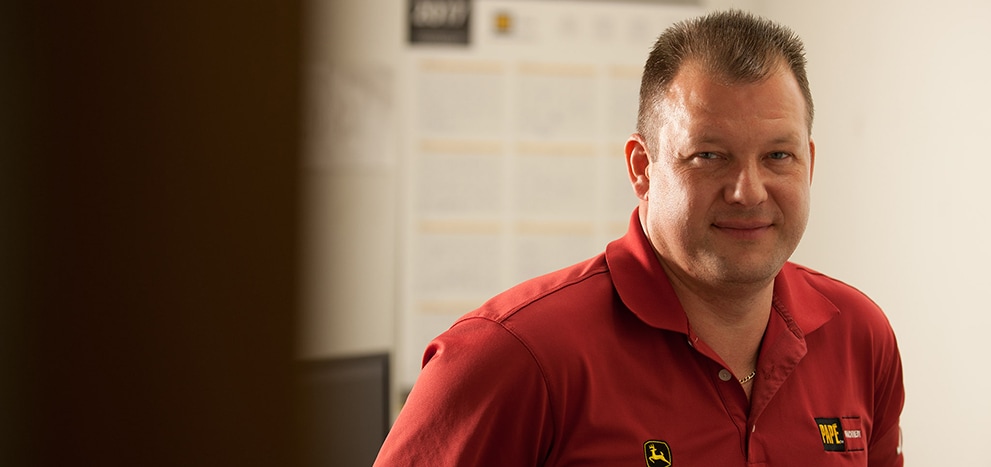 "Typically, I start making money on my CF TECH students before they are even out of school. We sponsor students to a certain extent to help with tuition, so there is a little upfront investment, but they usually get up to speed in the first year or two and end up paying for themselves pretty quickly. We've had a lot of luck with our CF TECH students."
Aaron Potter
Service and Operations Manager, Papé Machinery; Tangent, OR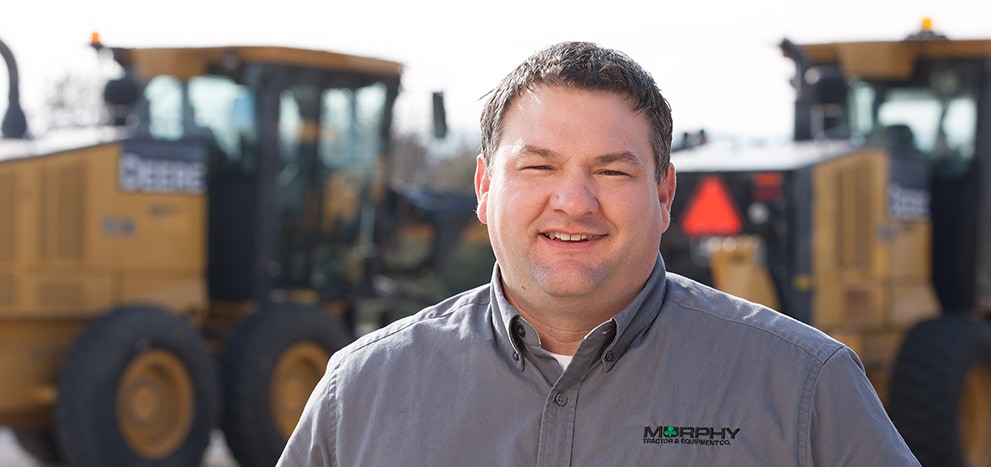 "The benefits of the program to Murphy Tractor are that the students come out with very in-depth knowledge and training in John Deere products, and we are able to place them in Capstone programs and have them certified in product groups very quickly. The training time on our part is cut drastically."

Doug Jacobsen
Area Project Support Manager, Murphy Tractor; Lincoln and Grand Island, NE
Graduates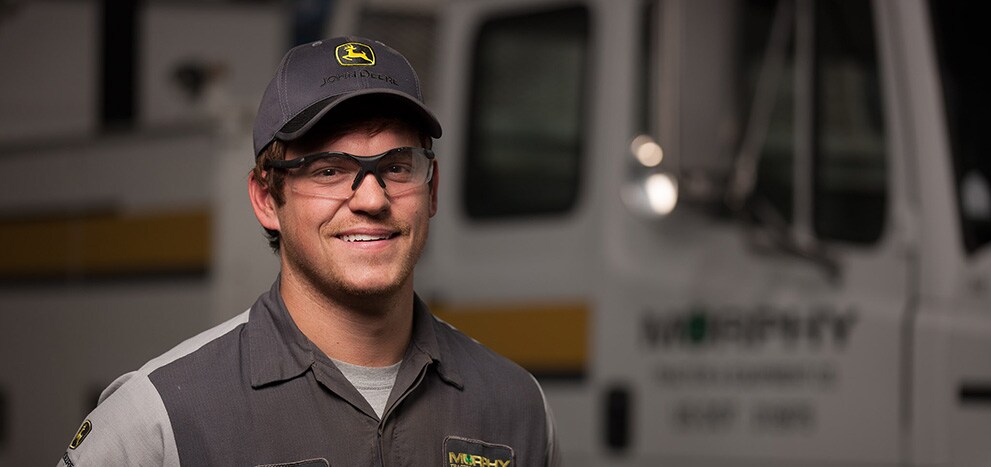 "Once you graduate from the CF TECH program, the sky is the limit when it comes to bettering yourself and pushing yourself as high as you want to go. Whether you want to be a shop technician the rest of your life or a field technician — you can even move your way up to a service manager or even go further than that. But it really starts with having that base knowledge you get from the program. The rest is up to you."
Dylan Jindra
Southeast Community College; Field Service Technician, Murphy Tractor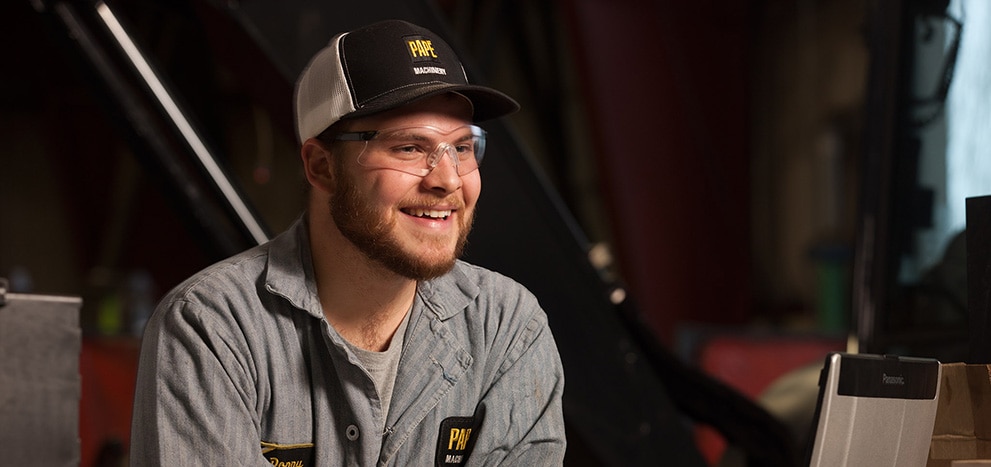 "The job definitely pays well, and as you grow you can get consistent raises yearly. If you are willing to learn, apply yourself, and listen, I think you can climb the ladder quickly. There's a need for more technicians, and this is a very good job."

Donny Art
Linn-Benton Community College; Shop Technician, Papé Machinery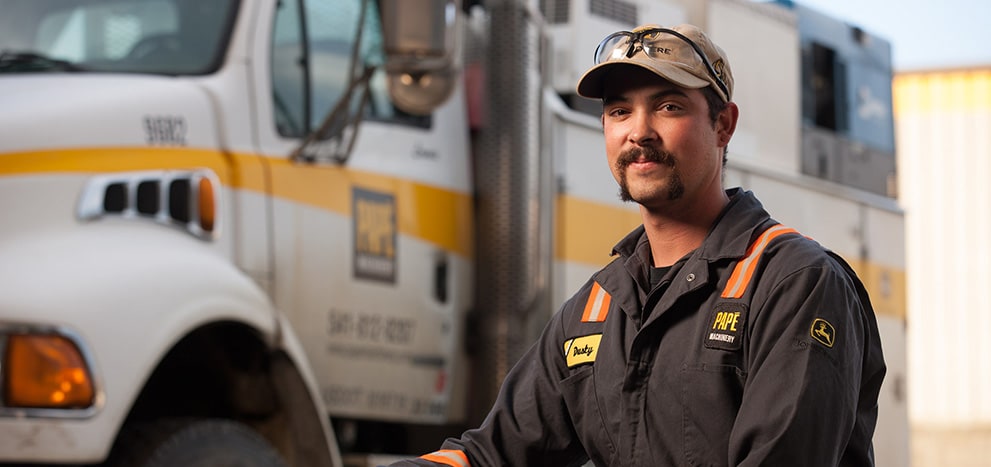 "Being where I am today from the CF TECH program has been incredible. It's allowed me and my family some stability in life, not having to worry so much. It's such a good opportunity to know John Deere is everywhere, and if I need to find work, I can stay with Papé or go to another John Deere dealership and apply the same knowledge and training. It's been a lot of hard work but definitely worth it."
Dustin Almendarez
Linn-Benton Community College; Field Service Technician, Papé Machinery