Senior Technical Manager Mike Schlichtmann talks about the change from 16-bit to 32-bit microprocessors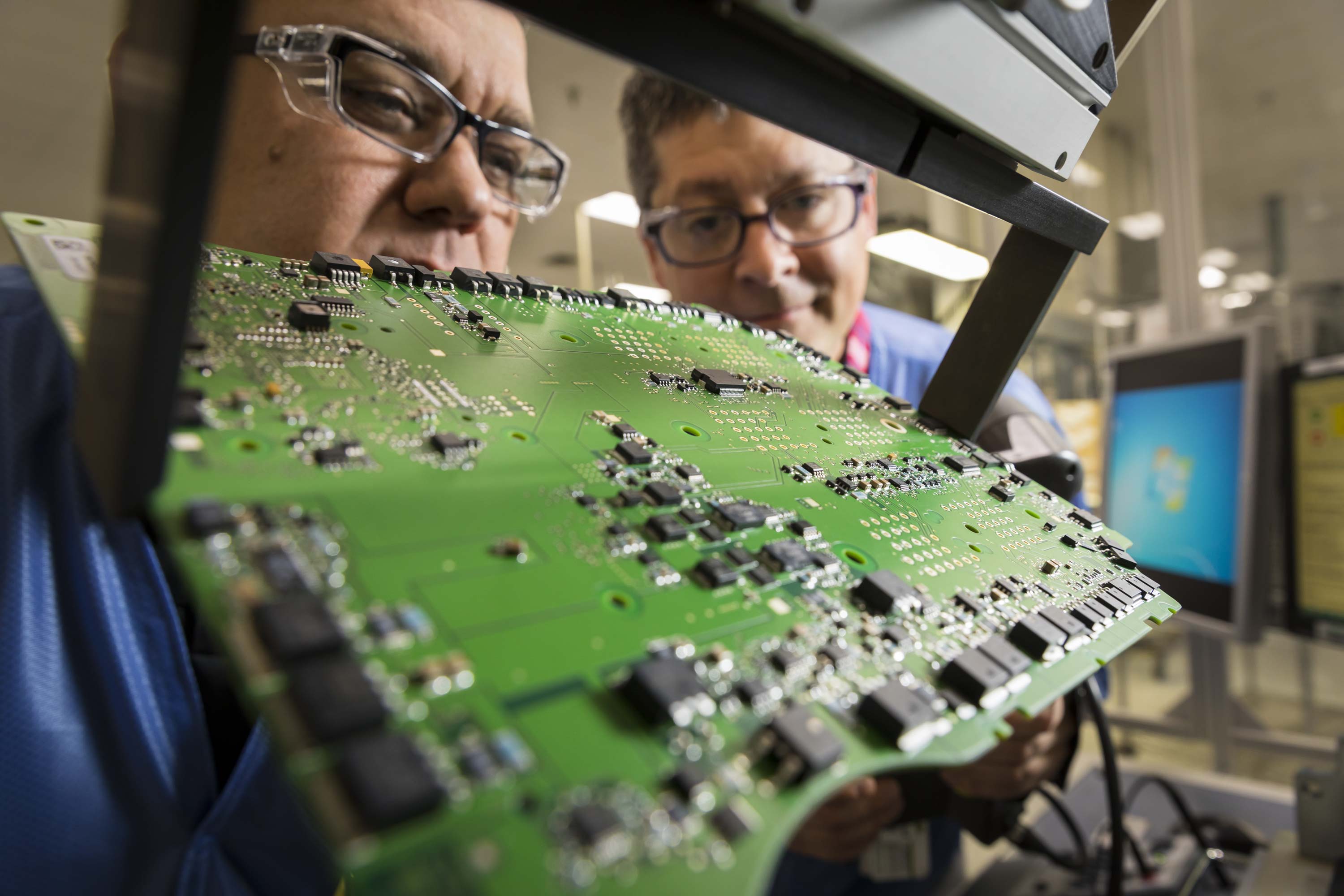 Q. We hear in the near future, the electronics industry will no longer produce 16-bit microprocessors. Can you tell us why?
A. For many years, JDE based a majority of electronics on 16-bit micros. Microprocessor manufacturers constantly updated the capabilities of these parts with more memory and higher speeds, and those updates met our needs. However, around 2011, some suppliers stopped upgrading their 16-bit microprocessors and focused their development on 32-bit technology.
We can look at Moore's Law to explain why the industry stopped 16-bit development. Moore's projection says each new generation of electronics will not only be more powerful, but also cost less than the previous generation. 32-bit micros have become so inexpensive that, in the near future, the industry will no longer produce 16-bit microprocessors.
Q. What are the benefits of a 32-bit compared to a 16-bit processor?
A. The memory size of the software we used was already greater than what a 16-bit part could directly address, but these parts included advanced features allowing us access to more memory. Without an update to the 16-bit micros capabilities we would eventually run out of memory and processing power to add advanced software features. This limited our ability to add new features for our customers.
With 32-bit technology, we can implement much larger programs. The upgrade also includes memory protection that's required to meet new regulations for some products.32-bit processors also include high-speed communication circuitry that can be used to implement cybersecurity. Plus, 32-bit technology includes internal error detection that's needed to implement advanced features.
Finally, they incorporate a "floating point unit" that performs complex math calculations at higher speeds and accuracy. This is similar to the capabilities of the desktop computers used to model and simulate the performance of vehicles. 32-bit hardware supports our continued transition to model-based development. With this technology the electronics can perform more accurate calculations, faster and increase the performance of vehicles.
Q. What impact does this have on JDE?
A. Some newer products and some of our more advanced controls have been designed with 32-bit technology. The few that still use 16-bit micros will need a redesign and that is our focus going forward.
Q. What will this mean for John Deere?
A. Along with the hardware change, this provides opportunities to redefine how we develop systems and software to meet customer needs. We decided to change the software operating system from a John Deere developed operating system (OS) to a commercially available OS. This allows us to more easily use commercially available development and service tools. We can add new features, like cybersecurity and high-speed communications quicker and with higher quality.
Having to change much of the electronics on a vehicle in a short period of time is an opportunity to rethink the architecture of the vehicle's electrical system. We are finding more common and more efficient ways to use electronics to provide our customers with desired features. The next generation of system architectures and electronic components at John Deere will minimize the impact of future microprocessor obsolescence.
Q. Any closing comments?
A. Through constant innovation, we have advanced the technology's capabilities, and developed tools allowing us to create, build, and service our products efficiently.However, both our customers' needs, and the capability of the electronic industry have changed over time. This is a golden opportunity to define a new foundation that allows further innovation and provides value to our customers.